Honest Bread - No Flour Treatment Agents!
ASTON PARISH BAKERY
Most of the commercially baked bread we consume today not only tastes rubbish but is full of rubbish. The Chorleywood Bread Process which has been used in this country since the sixties, churns out bread of unparalleled tastelessness. It's cheap to produce but, contrary to popular belief, contains many additives which make this process possible.
I use simple ingredients: Organic flour and fresh yeast, salt and water, with addition of olive oil, honey or wholegrain seeds when required, and slow fermentation, resulting in naturally better loaves.
Choose from a crusty white loaf, country style seeded, wholemeal or spelt - they are all nutritious, delicious, keep well and can be frozen with hardly any detriment to texture or flavour.
Please ring or mail me regarding speciality breads such as Spelt, Foccacia, Maneesh, Baguettes etc.
Bread will be ready for collection (or delivered free within the Aston Parish boundary) within 24 hours of ordering. Delivery outside of Aston Parish is £2 within a 5 mile radius - well worth it for several loaves shared.
DiCooks is an active member of the Real Bread Campaign.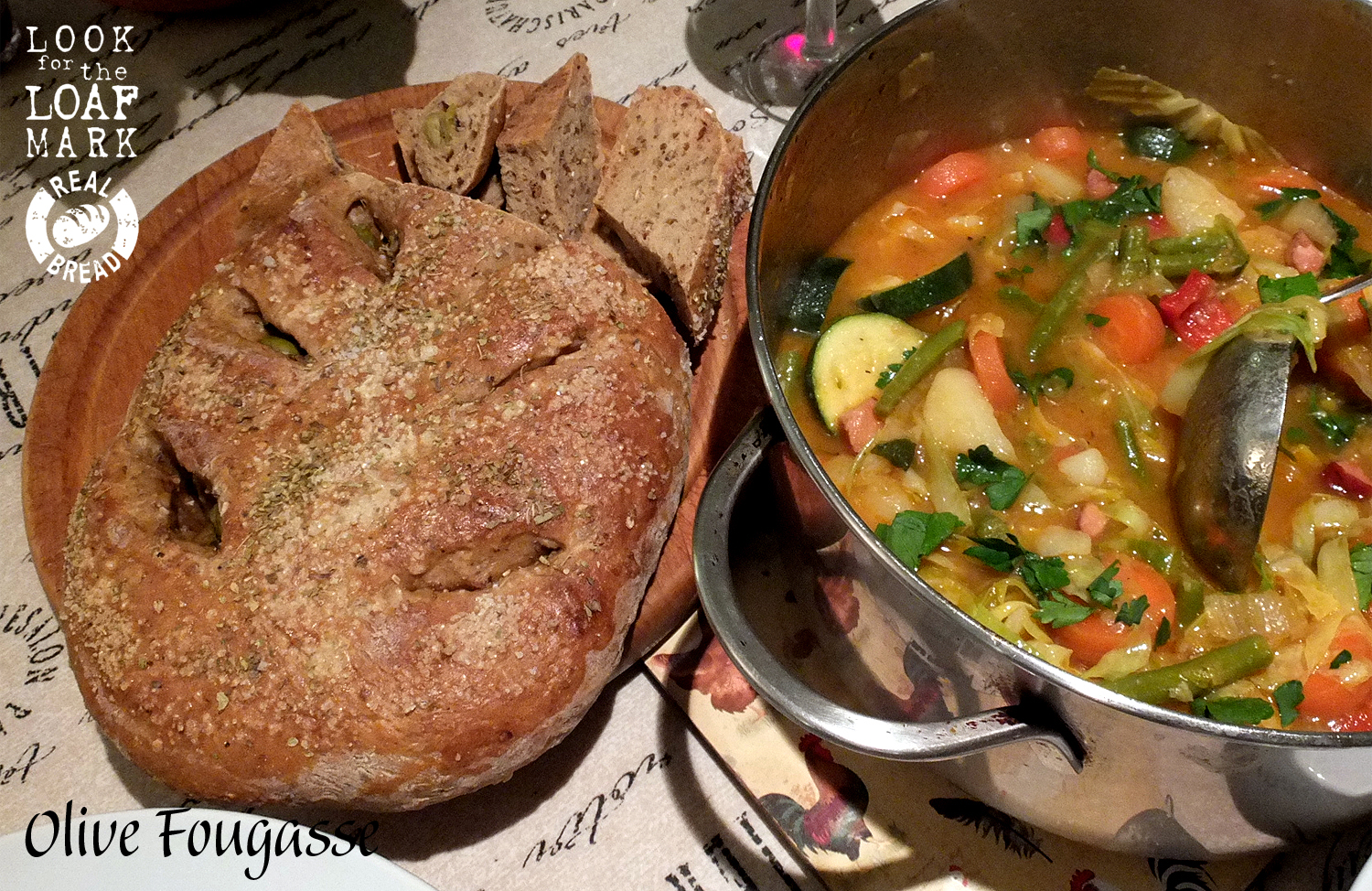 Aston White Loaf £3.50 (700gm approx)
Aston Seeded Loaf £3.50 (700gm approx)
Aston Wholemeal Loaf £3.70 (700gm approx)
As you can see from our gallery of photos, bread can be shaped and marked in different ways. A longish loaf is usually better for making sandwiches whereas a chunk cut from a round loaf can look nicer on a cheese board.
DiCooks has the highest Food Hygiene Rating (5) from the Food Standards Agency